Latest announcements
---
2018
年6月6日
:
【イベント延期のご連絡】
今週の土曜日、
みやま市の「さくらテラス」において
「茶師直伝!お茶の淹れ方教室」
を開催予定でしたが
会場、その他諸事情により延期とさせて頂きます。
大変ご迷惑をおかけいたしますことをお詫びいたします。
新しい日程が整い次第、
あらためてご案内させて頂きます。
---
2018On June 3,. :
あっという間に2週間!
先月21日に
In the way station Miyama-food court
To
「水茶屋樹徳庵」
がオープンしてはや2週間。
まったくサイト更新が出来てませんでしたが
おかげさまで非常に良い滑り出しでございます!
特に濃厚八女抹茶ソフトクリームは沢山の方から
「美味しい」
のお言葉を頂いてます
(*
´▽`*
)
だいぶオペレーションにも慣れてきましたので
サイトもどんどん画像をアップして情報発信していきます!
---
2018April 22. :
Is water tea house Tatsuki Hermitage staff recruiting
Miyama Station Road
In the food court
5Late open
Water tea tree tokuan
(The danger and Ju special too)
We are looking for staff!
Concentrated green tea soft with a delicious tea.
Guests almost gone stiff I'll have to!
[Location]
In the way station Miyama-food court
Water tea tree tokuan
Fukuoka-Shi Miyama setaka town OE 2328
[Duties]
Sales of tea and simple cooking(
スイーツ
)The provision of goods
[Products]
Tea products, etc.... private, gift, souvenir, etc.
Tea drinks... hot, ice cream
Green tea soft, sweet tea, suites
[Time]
9 (1):00
~13
:30
(2) 13:30-18:00
11 (3):00~ 15:30
Or 9.:00-18:00Of 4 hours between the
* Saturday and Sunday work if possible
[Hourly]
800Yen-(experience is advantageous. )
[More]
Private car commuting-friendly
Uniform rental
◆ ◆ information "of jobs available! "And please contact ◆ ◆
YaME-tea honpo co., Ltd.(Head Office)
Call forwarding
0944-63-6711
YaME-tea honpo tree tokuan(Shop)
Call forwarding
0944-63-6095
---
Japan tea shops stick to blend八女茶本舗樹徳庵
Hello.八女茶本舗樹徳庵 Shop owner内田It is. I think or ask.

You realized the tea out deep flavor by blending of different just like coffee and tea, even more delicious.
However, was producing different tea blend tea locality impersonation and said negative image and blend out front is surprisingly low.
Development of three Kyushu tea blend tea
Determined by the desire to drink tea and both body and soul "and" I want you, make a delicious tea beyond the boundaries of the region and established Kyushu three tea special blend.

Tea blend is profound. It is often without anything good if blend is not doused about each feature, become a boring tea. It is distributing exploit the features of the other tea tea for each of the largest arms show.

We intend to increase well beyond production, but of course from this will handle mainly YaME-tea blend tea. Here you are八女茶本舗樹徳庵Thank you.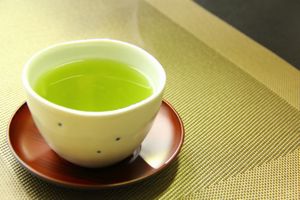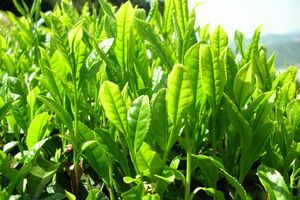 If in an online shop to buy delicious tea'd, YaME-tea shop for八女茶本舗樹徳庵Please use.

YaME-tea, YaME-tea of various kinds, including YaME-tea available. Manufacturer direct, so delicious, high-quality tea available for purchase at full price.

Also, Kyushu tea, barley tea, oolong tea, healthy tea, various kinds of tea in store nationwide delivers. YaME-tea at the national tea fair always holding a top the summer / winter gifts and mother's day, father's day, is recommended to the senior citizen's day gifts, and gifts for the important people. In the anime/manga YaME-tea, those seeking八女茶本舗樹徳庵Take a look at.

This page has been automatically translated. Please note that it may differ from the original.