TOP
Latest announcements
---
2017December 5th. :
Aging kuradashi tea "seasonal lid every time" is a special tax and shipping!
Hi, this is YaME tea honpo tree tokuan fujiyoshi.
Today is the aging kuradashi tea
"Shun the lid every time.
It's
The next station is buying bargain together.
Seasonal lid new tea every time, from may of this year,
During the summer months and tea-only low-temperature warehouse stock(Lay)
9This is from late October began selling tea.
Can sleep during the summer months, take fresh tea characteristic greenish
Mellow, sweet strong tea.
Usually autumn(9Late)From the sale by the end of the
I'll be honest and
I too make a little!
So from this year-end holiday season there seems to be
Super bargain makes bulk purchases was.
Is usually 1 bag 648 yen.
4Put together bags buy shipping
And
2,756Yen
Spatsu and feeling good
2,000Circle
In the?!
Even if made too
So incredibly
Inventory is not there because
Gone as soon as you're done!
I'm at the store I,
I would probably disappear in a few days.
Because no matter how convenient.
In why we thank you!
↑ Click on go to the product page ↑
---
2017
年12月3日
:
Our featured health tea!
Hello.
This is Uchida bother Miyama-Shi, Fukuoka blend Japan tea shop honpo Shuter Hermitage for YaME-tea shop owner.
Do you your it delicious Japan tea drink? Japan green tea body good ingredients are packed plenty of.(*́ω ' *)
Always read the blog, thank you.
So-called "health tea" commonly found in souvenir shops in motorway service areas and tourist destinations, and compounded with raw materials including several types of grasses and herbs
Introducing the healthy tea is tea a little health conscious, but sold well in the us.
10Seed blending teas "10 treasure Miyama Komachi"
Inside is like.
10That kind of stuff
1.Barley 2 Tao tea 3 adlay 4 Brown 5 soy 6 persimmon leaves 7 roasted 8 dokudami 9 Beach tea 10 alfalfa
Customers who bought us to repeat often!
[Testimonials]
And will continue more than 5 years! Easy to drink, daily essential.
Fukuoka Prefecture, Fukuoka City Naito Aiko '
And this drink is, is near the toilet. Bells and whistles have been helpful.
Nagasaki Prefectural Sasebo Ogata Tomiko '
-Tea in the workplace is always this. Send it to large amounts every time, thank you.
Aichi Prefecture Ichinomiya Sasaki ERI as
Ingredients 10 is "roasted" non-decaffeinated.
To be roasted at high temperatures "roasted" caffeine content only is negligible. But utaemaせnn and decaffeinated, but other stuff is decaffeinated, so caffeine content of this product is very close to zero.
People care about is caffeine, is served.
It was about our featured health tea!
---
2017December 1st. :
Still gone! Today it's December?!
Hi, this is YaME tea honpo Shuter Iori Uchida.
Lunar New year from today! It is early ~.
Thank you this month.
Now, the shop has changed opening hours since last month.
So far 10:00 17 on the opening closing was
18Until the time has been extended by one hour.
Is this in response to requests from our customers
Still missing recognition?
17When every guest since there is less.
So of course now even much 18:00 open until
Please visit the us at the shop after work and dinner!
---
Japan tea shops stick to blend八女茶本舗樹徳庵
Hello.八女茶本舗樹徳庵 Shop owner内田It is. I think or ask.

You realized the tea out deep flavor by blending of different just like coffee and tea, even more delicious.
However, was producing different tea blend tea locality impersonation and said negative image and blend out front is surprisingly low.
Development of three Kyushu tea blend tea
Determined by the desire to drink tea and both body and soul "and" I want you, make a delicious tea beyond the boundaries of the region and established Kyushu three tea special blend.

Tea blend is profound. It is often without anything good if blend is not doused about each feature, become a boring tea. It is distributing exploit the features of the other tea tea for each of the largest arms show.

We intend to increase well beyond production, but of course from this will handle mainly YaME-tea blend tea. Here you are八女茶本舗樹徳庵Thank you.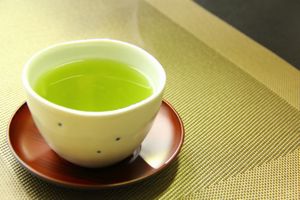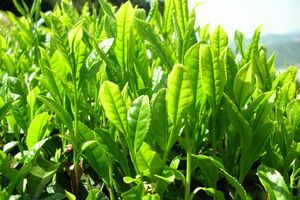 If in an online shop to buy delicious tea'd, YaME-tea shop for八女茶本舗樹徳庵Please use.

YaME-tea, YaME-tea of various kinds, including YaME-tea available. Manufacturer direct, so delicious, high-quality tea available for purchase at full price.

Also, Kyushu tea, barley tea, oolong tea, healthy tea, various kinds of tea in store nationwide delivers. YaME-tea at the national tea fair always holding a top the summer / winter gifts and mother's day, father's day, is recommended to the senior citizen's day gifts, and gifts for the important people. In the anime/manga YaME-tea, those seeking八女茶本舗樹徳庵Take a look at.

This page has been automatically translated. Please note that it may differ from the original.