TOP
Latest Announcements
---
202311 / 16. :
Important Notice About Shipping
当社サイトへご注文の皆様へ大事なお知らせ
お茶処樹徳庵本店の内田です。
大変急で申し訳ありませんが、
11July 17(

金

)

から11月26日

(sun)

まで




当店都合により、通販の出荷業務が出来ません。
ただし、この間のご注文は通常通りお請けいたします。
クレジットカード決済ご希望の方へは決済用のメールもお送り致しますし、
銀行、郵便局でのお支払いも通常通り行って頂けます。
ただ、発送が11月27日

(moon)

以降になります。
大変ご迷惑をおかけしますが、何卒ご理解のほど、よろしくお願い申し上げます。
---
2023
年11月7日
:
Seasonal, limited quantity!
秋摘み八女茶のご案内
10
月上旬、春に似た陽気の頃に収穫された、
文字通り秋に摘まれる八女煎茶です。
別名「秋冷茶
(Shuryu icha)
」とも呼ばれ、
It is a very rare tea rich in catechins and fluorine.
この季節限定!
収穫量も少なく数量も限定です
↑画像クリックで販売ページへGO!
本品は少々熱いお湯でお淹れ頂くことをおススメします。
本品は数に限りがあります。無くなり次第終了となりますので、予めご了承くださいませ。
---
2023
年10月10日
:
Important Notice About Shipping
当社サイトへご注文の皆様へ大事なお知らせ
お茶処樹徳庵本店の内田です。
大変急で申し訳ありませんが、
本日10月10日

(

火

)

から10月17日

(

火

)

まで




当店都合により、通販の出荷業務が出来ません。
この間ご注文は通常通りお請けいたします。
クレジットカード決済ご希望の方へは決済用のメールもお送り致しますし、
銀行、郵便局でのお支払いも通常通り行って頂けます。
ただ、発送が10月18日

(water)

以降になります。
大変ご迷惑をおかけしますが、何卒ご理解のほど、よろしくお願い申し上げます。
---
Japanese tea specialty store Yame-cha Honki Tokuan who is particular about blending
Hello. Yame Tea Honpo Kitokuan Is the owner of uchida. Listen to my thoughts.

You realized the tea out deep flavor by blending of different just like coffee and tea, even more delicious.
However, was producing different tea blend tea locality impersonation and said negative image and blend out front is surprisingly low.
Development of three Kyushu tea blend tea
Determined by the desire to drink tea and both body and soul "and" I want you, make a delicious tea beyond the boundaries of the region and established Kyushu three tea special blend.

Tea blend is profound. It is often without anything good if blend is not doused about each feature, become a boring tea. It is distributing exploit the features of the other tea tea for each of the largest arms show.

We intend to increase well beyond production, but of course from this will handle mainly YaME-tea blend tea. Here you are八女茶本舗樹徳庵Thank you.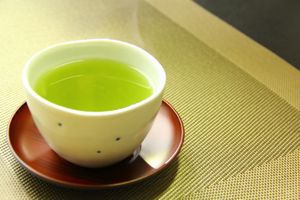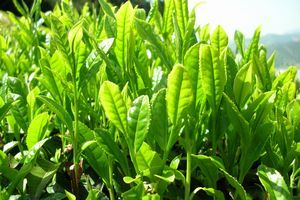 If in an online shop to buy delicious tea'd, YaME-tea shop for八女茶本舗樹徳庵Please use .

YaME-tea, YaME-tea of various kinds, including YaME-tea available. Manufacturer direct, so delicious, high-quality tea available for purchase at full price.

Also, Kyushu tea, barley tea, oolong tea, healthy tea, various kinds of tea in store nationwide delivers. YaME-tea at the national tea fair always holding a top the summer / winter gifts and mother's day, father's day, is recommended to the senior citizen's day gifts, and gifts for the important people. In the anime/manga YaME-tea, those seeking八女茶本舗樹徳庵Take a look at.

このページは自動的に翻訳されました。元の内容と異なる場合がありますので、ご注意ください。