Top
Latest announcements
---
2020
年5月17日
:
水出し緑茶ティーバッグがリニューアル
Hello!
コロナ禍も少しずつ終息。
はやく元の生活に戻って参りましょう!
油断は禁物ですけどね。
さて、季節は春から初夏。
もちろん梅雨というあまり嬉しくない季節に向かいますが
これから活躍するのが水出し緑茶。
お茶は基本的にどんなお茶も水出し出来ますよ。
まあ、水出し茶の作り方とかうんちくはまた別の機会にするとして、
今日は水出し緑茶ティーバッグのお知らせです。
当店で大人気の水出し緑茶ティーバッグ5g×16p
(
税込500円
)However, the
この度、新しいパッケージと内容量でフルモデルチェンジしました。
水出し緑茶ティーバッグ5g×20p 620円
(Tax included)
ちなみにこれまでの5g×16pはこちら
これまで同様、よろしくお願い申し上げます。
---
2020
年5月5日
:
八十八夜摘み新茶
Hello.
今度の日曜日(5月10日)は母の日です。
何を贈ろうか決まってない方必見、
近年、お母さんだけでなくお世話になった方へ贈るという方も増えてます。
贈る予定の無い方も目を通してくださいね。
八十八夜摘みの新茶をご案内いたします。
画像をクリックorタップしてください。
八十八夜摘み新茶専用サイトへご案内いたします
---
2020
年5月3日
:
連休中の営業のご案内【その2】
5
月3日(日)
連休中の営業案内その2です(すいません変更があります)
昨日、本社での新茶出荷作業が思いのほかはかどりまして、
自粛の観点からも本日は全社員お休みを頂きます。
つきましては、お茶処樹徳庵本店も急きょお休みとさせて頂きます。
明日5/4は本社、店舗ともに通常営業いたしますが、
5
日と6日もお休みとさせて頂きますので、
よろしくご理解のほどお願い申し上げます。
八女茶業本舗株式会社 代表取締役 内田繁
【オンラインショップ】
明日(5/4)午前中までの御注文は明日中に発送いたします。(出来ない商品もございます)
明日(5/4)午後以降のご注文は、すいません5/7の発送となりますので
よろしくお願い申し上げます。。
---
こんにちは。八女茶本舗樹徳庵 店主の内田です。私の想いを聞いてください。
You realized the tea out deep flavor by blending of different just like coffee and tea, even more delicious.
However, was producing different tea blend tea locality impersonation and said negative image and blend out front is surprisingly low.
Development of three Kyushu tea blend tea
Determined by the desire to drink tea and both body and soul "and" I want you, make a delicious tea beyond the boundaries of the region and established Kyushu three tea special blend.

Tea blend is profound. It is often without anything good if blend is not doused about each feature, become a boring tea. It is distributing exploit the features of the other tea tea for each of the largest arms show.

We intend to increase well beyond production, but of course from this will handle mainly YaME-tea blend tea. Here you are八女茶本舗樹徳庵Thank you.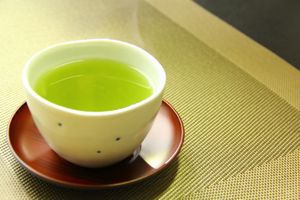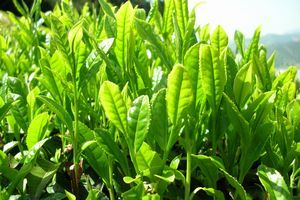 If in an online shop to buy delicious tea'd, YaME-tea shop for八女茶本舗樹徳庵Please use.

YaME-tea, YaME-tea of various kinds, including YaME-tea available. Manufacturer direct, so delicious, high-quality tea available for purchase at full price.

Also, Kyushu tea, barley tea, oolong tea, healthy tea, various kinds of tea in store nationwide delivers. YaME-tea at the national tea fair always holding a top the summer / winter gifts and mother's day, father's day, is recommended to the senior citizen's day gifts, and gifts for the important people. In the anime/manga YaME-tea, those seeking八女茶本舗樹徳庵Take a look at.

This page has been automatically translated. Please note that it may be different from the original contents.