最新のお知らせ
---
2019One day in January. :
謹賀新年
2019Years


謹んで新年のお慶びを申し上げます
旧年中のご厚情に深く御礼申し上げます。
本年も相変わらぬご愛顧のほどお願い申し上げます。
年始は、八女茶業本舗株式会社本社
八女茶本舗樹徳庵、水茶屋樹徳庵
いずれも5日より通常営業いたします。
YaME-tea honpo co., Ltd.
Representative Director Shigeru Uchida
---
2018December 20. :
新年のご挨拶にいかがですか?
Hi, this is YaME tea honpo Shuter Iori Uchida.
いつもブログを読んでいただきありがとうございます!
さて今日は、年始のご挨拶に大変便利な「迎春用金箔入り梅昆布茶
(
おみくじ付き
)
」をご紹介致します。
絵馬型台紙に、金箔入りの梅昆布茶が3包と、おみくじが付いてます!
現在水茶屋樹徳庵のみでの販売ですが、お電話かメール、LINE@、FBページからご注文をお受けいたします!
数に限りがあります。
まとめ買いされる方も多いので、早い者勝ちとなります。
ご注文はお早めに!
電話
0120-125-088
メール jutokuan@yamecha.co.jp
八女茶本舗樹徳庵 藤吉まで!
---
2018
年12月16日
:
おだんごが徐々に浸透中
Hello!
YaME-tea honpo tree tokuan
Water tea tree tokuan
店主の内田です!
水茶屋樹徳庵で始めた
「自分で焼くおだんご」
徐々に浸透しております!
水茶屋樹徳庵は、大晦日まで休まず営業致します!
もちろん、抹茶ソフトクリームや抹茶ラテなどのスイーツをはじめ、
お歳暮、年末年始のお祝い茶、お年賀、お土産etc
お茶製品も充実いたしております
(Be! ')
皆様のお越しをお待ち致しております!
※本店の八女茶本舗樹徳庵は、年内は29日まで営業致します!
---
Japan tea shops stick to blend八女茶本舗樹徳庵
こんにちは。

八女茶本舗樹徳庵 Shop owner内田It is. I think or ask.
You realized the tea out deep flavor by blending of different just like coffee and tea, even more delicious.
However, was producing different tea blend tea locality impersonation and said negative image and blend out front is surprisingly low.
Development of three Kyushu tea blend tea
Determined by the desire to drink tea and both body and soul "and" I want you, make a delicious tea beyond the boundaries of the region and established Kyushu three tea special blend.

Tea blend is profound. It is often without anything good if blend is not doused about each feature, become a boring tea. It is distributing exploit the features of the other tea tea for each of the largest arms show.

We intend to increase well beyond production, but of course from this will handle mainly YaME-tea blend tea. Here you are八女茶本舗樹徳庵Thank you.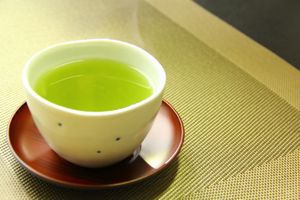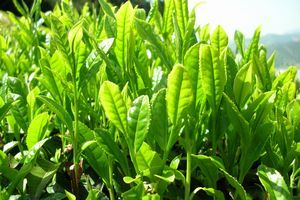 If in an online shop to buy delicious tea'd, YaME-tea shop for八女茶本舗樹徳庵Please use.

YaME-tea, YaME-tea of various kinds, including YaME-tea available. Manufacturer direct, so delicious, high-quality tea available for purchase at full price.

Also, Kyushu tea, barley tea, oolong tea, healthy tea, various kinds of tea in store nationwide delivers. YaME-tea at the national tea fair always holding a top the summer / winter gifts and mother's day, father's day, is recommended to the senior citizen's day gifts, and gifts for the important people. In the anime/manga YaME-tea, those seeking八女茶本舗樹徳庵Take a look at.

This page has been automatically translated. Please note that it may differ from the original.