TOP
Latest Announcements
---
2020
年7月16日
:
Ice Hojicha Latte
Hello.
水茶屋樹徳庵の新メニュー出ました。
Ice Hojicha Latte
アイスほうじ茶ラテ 450円
これまでラテ系は
ホット抹茶ラテ 150円
アイス抹茶ソイラテ 450円
タピオカ黒糖抹茶ラテM 500円
タピオカ黒糖抹茶ラテL 650円
だけでした。
タピオカにはほうじ茶ミルクティーがありますが
これはラテとは違ってスッキリした飲み口。
で!
アイスのほうじ茶ラテが欲しい!
との、お客様のご意見が多かったので
試作を重ね、新メニューとして加えることが出来ました!
どうぞお立ち寄りくださいませ!
---
2020
年6月18日
:
Deep Steamed New Tea Kyushu Blend
Hello
How are you doing during the rainy season?
Well, today,
It is a guide of the resale of "Deep steamed new tea Kyushu blend".
In fact, this tea, tea shop Jutokuan head office and Mizuchaya Jutokuan and
It was sold from the middle of May only at the roadside station Miyama direct sales office,
It was all sold out on Saturday and Sunday last week.
But thankfully,
I went to the office of Michi no Eki Miyama, "Aren't you coming in anymore?" There is an inquiry that
In addition, Mizuchaya Jutokuan also said, "Oh, is it gone yet?" "You want to make it now?" 」
I got a lot of voices that,
We have increased production of only 100 bags again.
It seems to sell at an early stage only in the roadside station,
We will also sell it on the net here.
4You can use Kuroneko DM flights up to the bag, so shipping costs are cheap.
Please give it a try.
https

://www.at-ml.jp/73735/2020/06/18/item-82/
---
2020
年5月17日
:
Green tea bag with water renewed
こんにちは!
The corona evil ends little by little, too.
Let's go back to our original life soon!
It is forbidden to be alert.
Well, the season is from spring to early summer.
Of course, we're going to the rainy season, which is not very happy.
From now on, it is green tea that is active in the water.
Tea is basically something that can be served.
Well, how to make water-out tea or poo-poo as another opportunity,
Today is the announcement of the green tea bag with water.
Green tea bag 5g × 16p with the most popular water in our store(¥500 including tax)However, the T
This time, I have a full model change in the new package and the contents amount.
Watered Green Tea Bag 5g x 20p 620 yen(Tax)
By the way, 5g × 16p so far is this place
As ever, thank you.
---
Japanese tea specialty store Yame-cha Honki Tokuan who is particular about blending
Hello. Yame Tea Honpo Kitokuan Is the owner of uchida. Listen to my thoughts.

You realized the tea out deep flavor by blending of different just like coffee and tea, even more delicious.
However, was producing different tea blend tea locality impersonation and said negative image and blend out front is surprisingly low.
Development of three Kyushu tea blend tea
Determined by the desire to drink tea and both body and soul "and" I want you, make a delicious tea beyond the boundaries of the region and established Kyushu three tea special blend.

Tea blend is profound. It is often without anything good if blend is not doused about each feature, become a boring tea. It is distributing exploit the features of the other tea tea for each of the largest arms show.

We intend to increase well beyond production, but of course from this will handle mainly YaME-tea blend tea. Here you are八女茶本舗樹徳庵Thank you.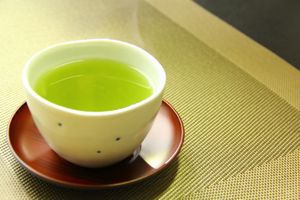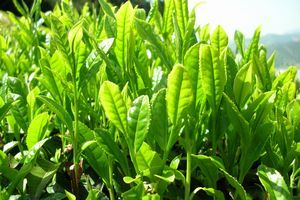 If in an online shop to buy delicious tea'd, YaME-tea shop for八女茶本舗樹徳庵Please use.

YaME-tea, YaME-tea of various kinds, including YaME-tea available. Manufacturer direct, so delicious, high-quality tea available for purchase at full price.

Also, Kyushu tea, barley tea, oolong tea, healthy tea, various kinds of tea in store nationwide delivers. YaME-tea at the national tea fair always holding a top the summer / winter gifts and mother's day, father's day, is recommended to the senior citizen's day gifts, and gifts for the important people. In the anime/manga YaME-tea, those seeking八女茶本舗樹徳庵Take a look at.

This page has been automatically translated. Please note that it may differ from the original contents.